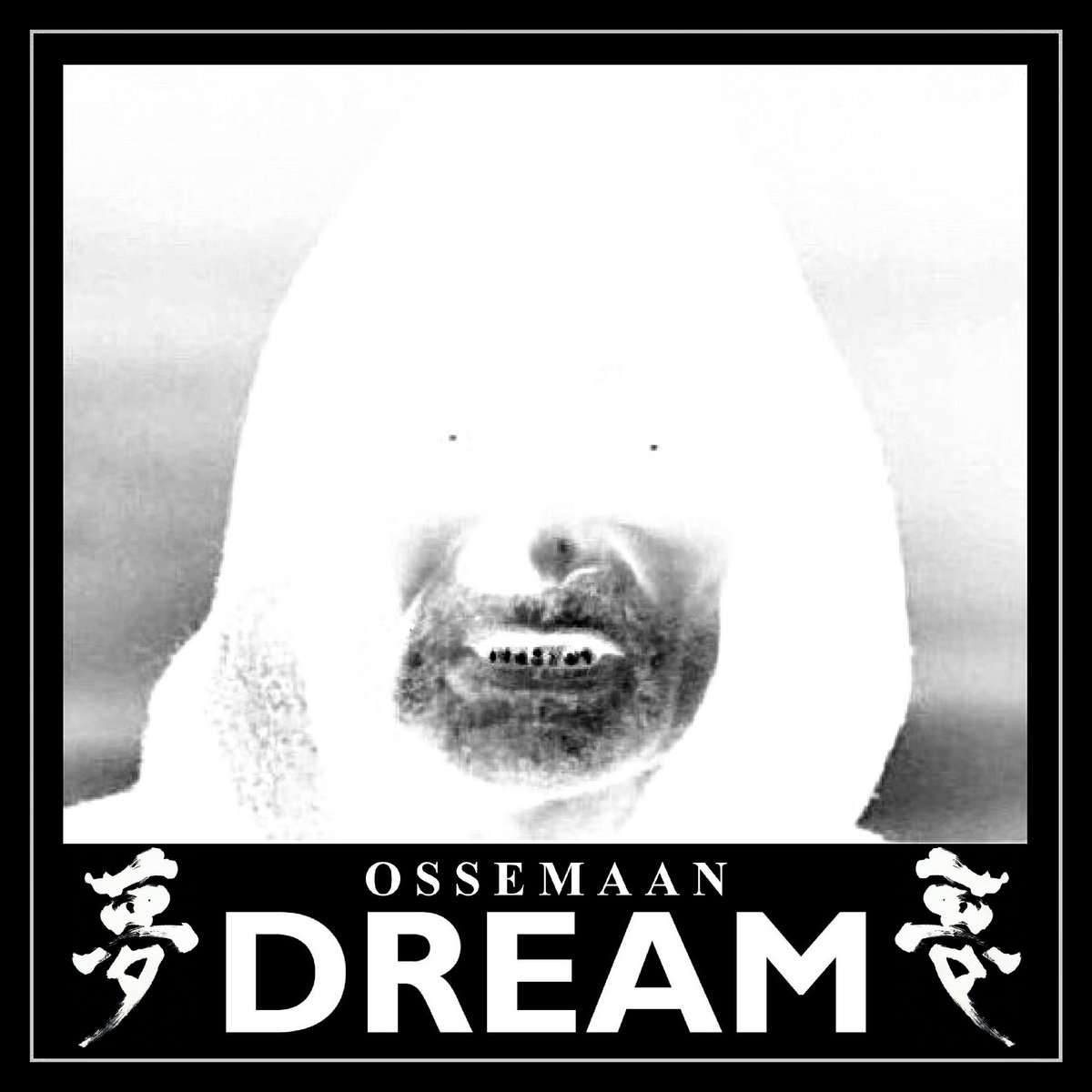 All physical media comes with a digital download card
Ossemaan
Dream
1. Love Song
2. Innocent Blood
3. Lex Sacrata
4. Black Water
5. The Last Breath Of A Dying Child
6. Don't Be Afraid
7. Reverie
8. Black Mass In The Sky
9. Mother's Lament
DREAM is Chicago experimentalist Ossemaan's debut album - in this collection Keeyan Haack, the man behind the project, melds the industrial tradition with meditative & non-western musics, creating a love letter to an often controversial genre, while also subverting it. Opener "Love Song" begins with reversed sample of an Armenian singer, one eventually overtaken by a wave of crashing noise - it sets the tone for what's to follow, showcasing Haack's ability to oscillate between vulnerable beauty and the unsettling. The ensuing piece, and lead single, "Innocent Blood" is also sample heavy, but is more rooted in dance - a sensual, slithering beat creeping in and out of the song as cascading, melancholy synth lines drive the song. Somewhere there's a sad party, and "Innocent Blood" is playing.
Like "Innocent Blood," "Don't Be Afraid" and "Reverie" also gently kinetic, well-made for head nods and gentle sways with its warm percussion and reverberating melodies, sampled vocals providing texture and depth to the compulsive tracks. "Reverie" in particular is an album stand out, waxing and waning across six-and-a-half minutes. It's the song that most clearly demonstrates Haack's compositional ability. Halfway through, the drums fade out, and layers of string arrangements drop in, ferrying the listener further into Ossemaan's surreal world.
DREAM is also very, very catchy, and that's perhaps the collection's greatest strength. Haack's synth lines and harmonies are earworms, sure to roll around in a listener's head for hours. Ossemaan is vying for your attention. He knows the history of industrial music - its cacophony, its marriage to transgression, its backlog of poorly-made sonic "research." On DREAM he shows us just how more it can be.
An additional exciting detail: Haack finished his undergraduate degree in painting at the University of Illinois' Urbana-Champaign at the cusp of Summer 2020, graduating with a portfolio of lurid, surreal paintings that consider sexuality, the human form, and the visceral. For a special edition of the CD, he made ten original paintings, each of which has been framed and signed.
"Dreams exist where unknown truths are hidden. Often used as metaphors for our deepest desires, they are omnipotent reflections that transcend reality. The mystical realm of the subconscious, where our dreams dwell, will eternally remain impossible to decipher; music is the key to the imperceptible gateway of this realm. With the intent of conjuring a hypnotic narrative of hope, pain, and discovery, I hope that Dream expresses that there is something sacred to the innermost mind." - Keeyan Haack
released September 18, 2020