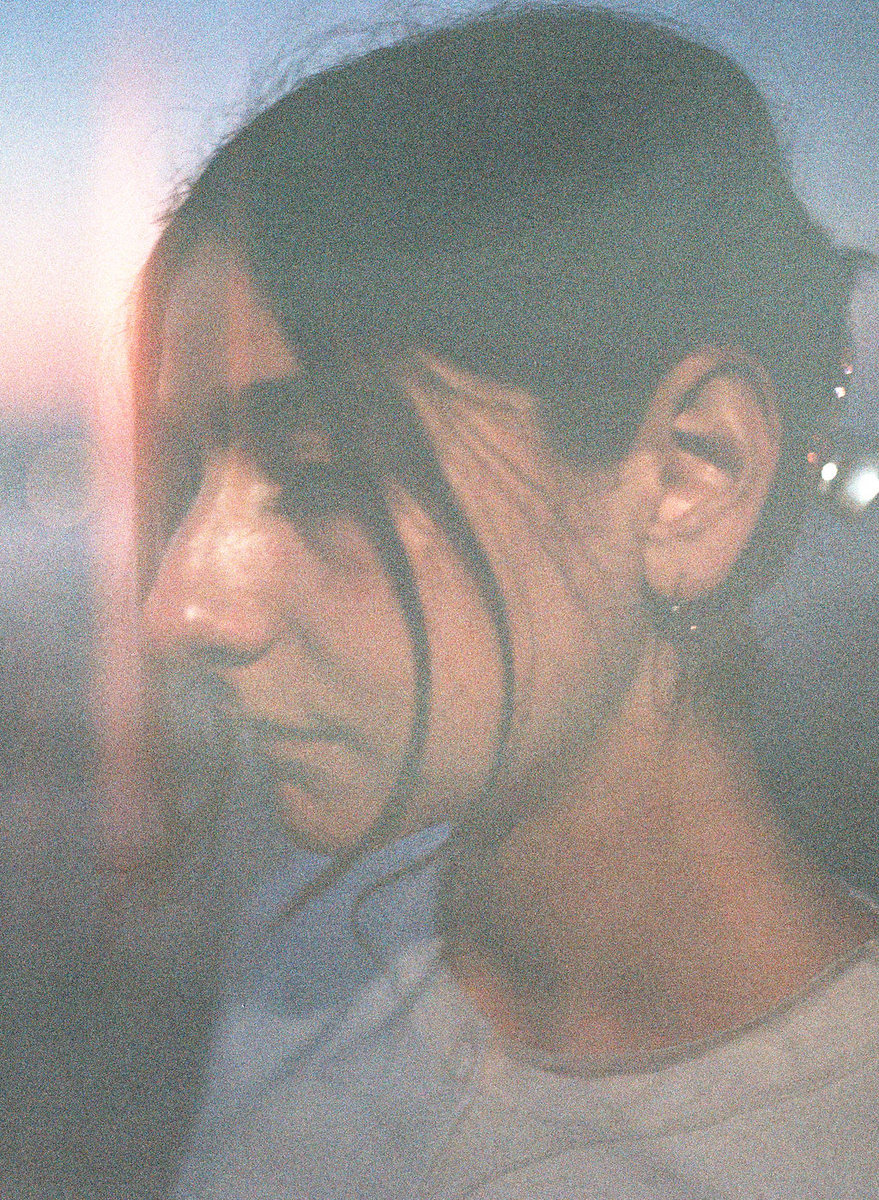 Devin Shaffer
ambient
dreamscapes
hovering
above
chicago
devinshaffer.com
"I have a million fantasies a minute," says Chicago musician Devin Shaffer, explaining the background of her debut LP In My Dreams I'm There. "I'm a chronic daydreamer - I don't have just one pipe dream sitting there, but possibilities that rotate constantly through my mind as a means of escape." To a first-time listener, the album - a collection of songs that juggle folk, ambient music, and experimental traditions - may not scream "escape" so much as transversal - across land, ideas, emotions, and dreams themselves. Shaffer does this by wielding field recordings, finger-picked guitar, synthesizers, and her gentle, lullaby voice, showcasing not just one dream or locale, but a way to click through them like channels on a television.
The album begins with "Drive Into Woods," a bass-heavy song built from a field recording that rides the line between soundscape and folk, and brandishes a major theme on the album - relationships. The way she tells it sounds like the dark turn in a fairy tale - a couple takes a wrong turn en route to a forest preserve and ends up on a dirt road obviously not meant for them, swallowed by brooding trees. Though fantasy as a subgenre does have some crossover with Shaffer's world, her concerns are more rooted in the everyday where relationships can be as terrifying as any witch with a poison apple. "That song is a metaphor for the fear of love," she says, "unrequited romantic love or intimacy, being too open and then having that not be reciprocated - or just being vulnerable, and how scary that can be."
There is an arc to In My Dreams I'm There - one that starts from a place of fear and hesitance that eventually ends in acceptance and beauty, but in the early bits, beautiful though they may be, there is still a lot of unease to expel. "Drive Into Woods" transitions into "Enemy," the album's first single, and one of the most straightforward, pop-oriented songs on the album. It's another song about relationships, this time from a cheeky viewpoint, poking fun at jealousy and the danger of copendency. It's also been a staple in Shaffer's live performances for years. "It's strange to have a song you've played live for years with voice and guitar become a bigger song with new elements," she says. "You're like, 'this isn't what's been playing in my head the whole time,' and so you get used to the new versions, which now I'm really in love with."
This album gives you the sense of walking through worlds, which makes sense as walking is an important part of Shaffer's creative and spiritual process. For Shaffer, walking allows for clear, profound communication and reverie. "It would not be absurd for me to take a ten mile walk," she admits. "It enhances the experience of being in a place, especially if I'm walking with somebody else. The best conversations I've ever had come from walking somewhere with another person."
In My Dreams I'm There features several passages where walks or bike sounds are foundational - they also represent a migration from fear to radical acceptance, like in "Carina Searches for Hollow Rock" and "Heavy Baby." These pieces show what's at stake - Carina's dialogue with Shaffer as they search through rocks reminds us of the steadfastness and wonder in nature as well as the power of friendship, and feeling seen. "Heavy Baby" features a curious man and woman sharing intimate words on death, heaven, and hell that are oddly pacifying and reassuring. Herein is the simple and profound realization that life is beautiful, and that loving, even loving music, doesn't require validation or reciprocation.
The album ends with the reinforcement of self-actualization - there is a short, sweet song in the middle of meditative silence, a nod to actively listening to the natural world. "There is a little bit of magic listening to the birds, to calm, and stillness," she explains, which is where we're left, feeling perhaps a little warmer, a little less alone, open to dreams, and in tune with the subtly fantastic. We're here. We're there.