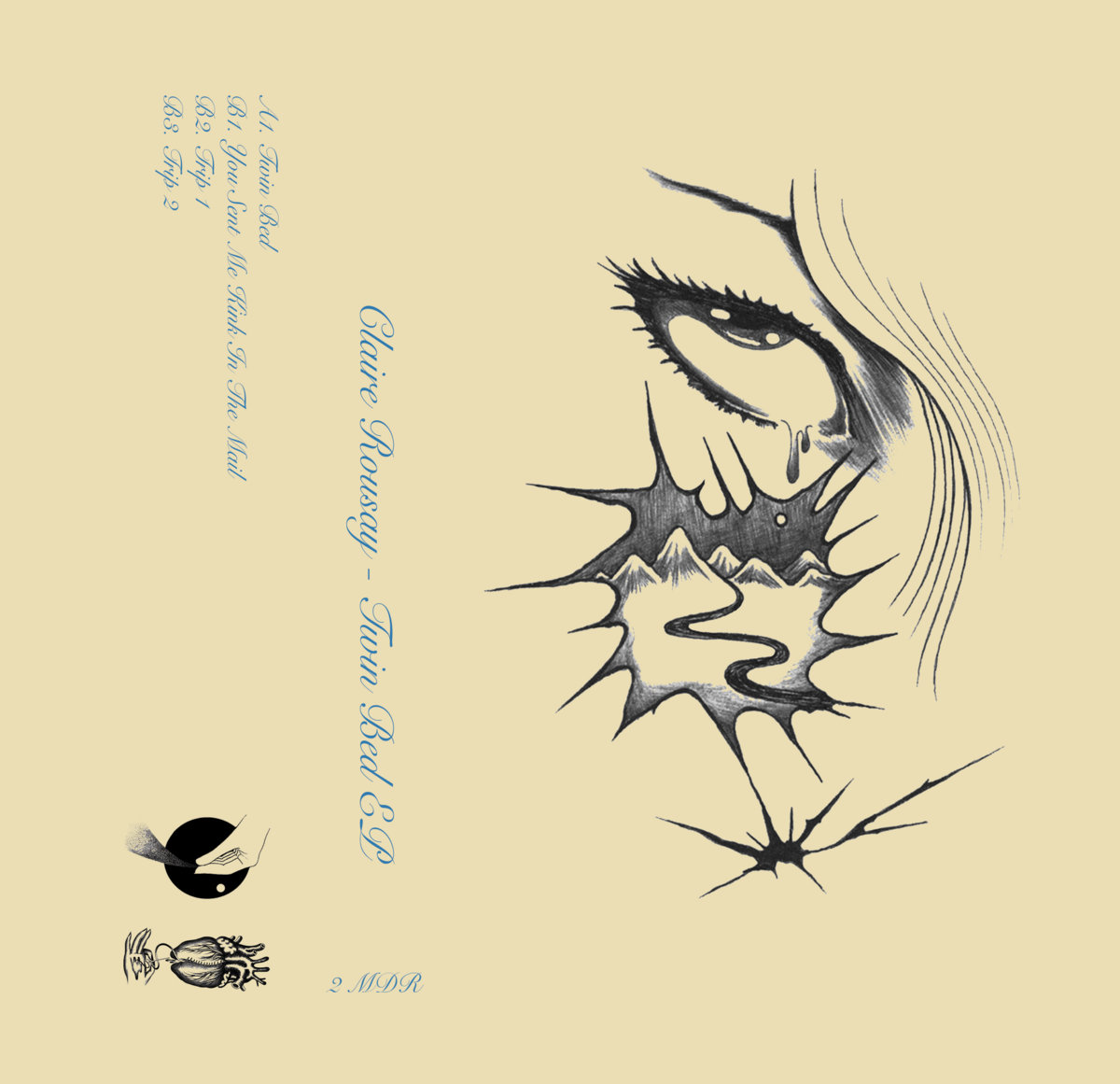 All physical media comes with a digital download card
Comes with Mended Dreams Tote Bag as well as pro-dubbed cassettes of the solo "Twin Bed EP" and collaborative album "Now Am Found" with Patrick Shiroishi. Download codes are in the tapes - you will need to wait for yours to arrive to hear in full!
claire rousay
Twin Bed EP

1. Twin Bed
2. You Sent Me Kink In The Mail
3. Trip 1
4. Trip 2
claire rousay - drums, field recordings, guitar, piano, synth, voice
Twin Bed EP is the first solo Claire Rousay material to come after a softer focus, showcasing additional vignettes featuring the artist's dense collection of field recordings and her recent, more melodic work. On the stirring, evocative title track, Rousay's piano playing is at the forefront, slowly making way for guitar and lush, synthesized atmospheric. Behind this, kids run through, domestic tasks get performed, people communicate, objects resonate. Then strings and keys come in, as does Rousay's soft, close vocals, effectively creating a confidante in the listener.
The ensuing three songs are recordings from 2020, one short, sweet instrumental inspired by a far-away friendship titled "You Sent Me Kink In The Mail," and two expressive, personal non-melodic pieces titled "Trip 1" and "Trip 2" that call to mind Rousay's earlier work.
released May 7, 2021
Recorded in San Antonio, TX at Mended Dreams HQ between October 2019 and February 2021
Mastered by Andrew Weathers